PASTRY & BAKING: Custom Cupcakes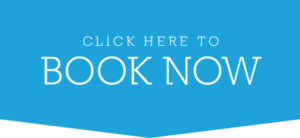 Course ID: CRS-N-0046049
Class Fee: $160.50 (incl. GST)
Duration: 1 Day x 7.5 hours
Instructional Method: Full Hands-On
Level of Difficulty: Beginners to Intermediate
Prerequisites: None
Included in Fee: Ingredients and printed recipes for the class.

This 1-day comprehensive hands-on class is an essential introduction to custom cupcake baking for the aspiring professional baker. Participants will learn the function of the ingredients, create a variety of cupcake bases, make an assortment of flavourful frostings and fillings, and apply professional finishing touches to produce four exquisite cupcakes: Solero, Neapolitan, Black Forest and Cempedak.
COURSE CONTENT
1. Introduction to cupcakes
Learn all the essential equipment and ingredients to make oil and butter-based cupcakes. We will show you step-by-step how to make delicious chocolate, neapolitan, lime and vanilla cupcakes.
2. Measuring is everything
We will teach you how to measure ingredients properly. This is easily the most important step in every bake. Understanding the correct measuring technique for a particular ingredient will guarantee best baking results.
3. Mixing & baking
Learn the importance of the order of mixing ingredients, wet and dry, and baking techniques to ensure a successful cupcake bake.
4. Flavourful fillings
Learn how to make flavorful fillings that make cupcakes great! We will teach you how to make chocolate ganache, sour lemon jelly, sweet cherry puree and creamy cempedak fillings.
5. Flavourful frostings
Learn how to make Swiss Meringue Buttercream and chocolate ganache that are perfect for cupcake frostings.
6. Frosting styles
We will show you how to frost the cupcakes like a pro to make them look as lavish and decadent as they taste. Learn how to pipe beautiful Dahlia flowers, multicolored frosting swirls and dollops.
6. Creative toppings
We will teach you how to decorate and finish off your cupcake designs with an assortment of creative toppings.
* On completion, students will receive a Certificate of Achievement.