Spice & Prune Lapis Cakes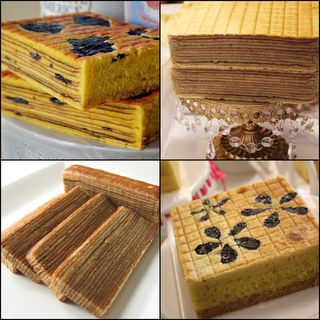 Course ID: CFPBCAKBB03770A
Class Fee: $220.00 (excl. GST)
Duration: 1 Day x 7.5 hours
Instructional Method: Full Hands-On
Level of Difficulty: Beginners to Intermediate
Prerequisites: None
Included in Fee: Ingredients and printed recipes for the class.
This 1-day comprehensive hands-on class is an essential introduction to traditional lapis cake baking for the aspiring cake maker. Participants will learn the function of the ingredients as well as the art of layering and baking to produce two legendary lapis cakes (layer cake): Spice and Prune Lapis.

COURSE CONTENT
1. All about butter and eggs
The key essence in a lapis cake lies in the rich flavour from the eggs and butter, therefore the content and quality of these two items are of utmost importance.
2. Spice of life
You will learn the ingredients that go into making the traditional lapis spice, which is a combination of cinammon, cardamon, anise and a few others.
3. Art of layering
We will teach you the different methods of measuring each batter by weight before layering, and the proper techniques and timing considerations when adding your layers of prunes.
4. Baking & grilling
We will show you the secrets of baking and grilling to produce the clear distinct layers, and tips to prevent charring and undercooking.
5. Serving & storage
Not all cakes are best served hot from the oven! We will show you the proper way to store and serve lapis cakes to allow the rich flavour to be thoroughly infused into the cake.
* On completion, students will receive a Certificate of Achievement.
* This class is a full hands-on baking class. You will be on your feet most of the time, so we strongly
suggest you wear comfortable, closed-toe shoes.