Sweet & Savoury Buns/Rolls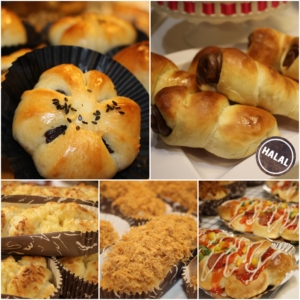 Course ID: CFPBBREBB03771A
Class Fee: $220.00 (excl. GST)
Duration: 1 Day x 7.5 hours
Instructional Method: Full Hands-On
Level of Difficulty: Beginners to Intermediate
Prerequisites: None
Included in Fee: Ingredients and printed recipes for the class.
In this 1-day comprehensive hands-on class, participants will acquire the skills and knowledge of bread making, and how to produce an irresistible assortment of sweet and savoury buns & rolls, including Floss Buns, Sausage Rolls, Cheese Twists, Chocolate Spirals and Red Bean Buns.

COURSE CONTENT
1. Bread Making Basics
Get a detailed introduction on buns & rolls, the equipment needed to bake bread, the ingredients in a basic dough and their functions in a bread.
2. Kneading, Shaping & Proofing
Learn the fundamentals of mixing and incorporating salt and yeast to develop gluten (kneading), shaping techniques, and the processes that stimulate the rise of shaped bread dough before baking (proofing).
3. Sweet & Savoury Dough
Learn how to turn your dough into variations of sweet and savoury buns and rolls using our special in-house recipes.
4. Baking
We show you how to ensure your bread comes out of the oven looking great with tips on proper heat distribution and temperature to achieve the desired results.
* On completion, students will receive a Certificate of Achievement.
* This class is a full hands-on baking class. You will be on your feet most of the time, so we strongly
suggest you wear comfortable, closed-toe shoes.