Swiss Roll, Tapak Kuda & Marble Cake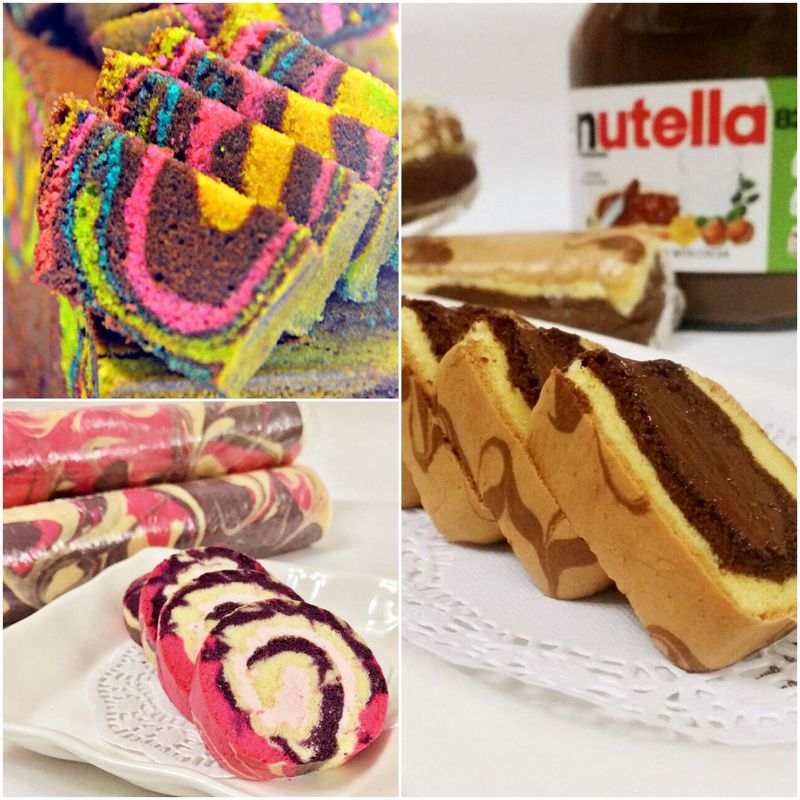 Course ID: CFPBCAKBB03773A
Class Fee: $220.00 (excl. GST)
Duration: 1 Day x 7.5 hours
Instructional Method: Full Hands-On
Level of Difficulty: Beginners to Intermediate
Prerequisites: None
Included in Fee: Ingredients and printed recipes for the class.
This 1-day comprehensive hands-on class is an essential introduction to roll cakes and marble cake baking for the aspiring professional baker. Participants will learn the function of the ingredients, bake the wonderfully versatile sponge cake, and learn the proper techniques of rolling to produce two legendary cakes: Tapak Kuda (Horse Shoe Cake) and the Swiss Roll. Participants will also learn how to make the classic Marble Cake.

COURSE CONTENT
1. Cake basics
Learn all the essential equipment and ingredients to make perfect featherlike sponge cake for Swiss Roll and Tapak Kuda (Horse Shoe Cake) and Marble cake.
2. Measuring is everything
You will learn how to measure ingredients properly. This is easily the most important step in every bake. Understanding the correct measuring technique for a particular ingredient will guarantee best baking results.
3. Lining & baking
Learn the importance of lining your pan to prevent the batter from sticking. Baking time and a watchful eye are essential to prevent the cake from being damp and squidgy if under-baked, and dry and liable to crack when rolled if left too long in the oven.
4. Make fresh blueberry cream filling
Learn how to make blueberry cream that is perfect for filling layers in the swiss rolls and techniques on how to achieve that perfect spiral of jam. We will show you the correct amount of filling to use to ensure an easier roll and a neat finish.
5. Cake rolling
You will learn the proper way to roll your cake, without it cracking or the filling escaping. And on those rare ocassions when it does crack, don't panic! We will show you the tips & tricks on how to conceal them using commonly used ingredients.
6. Marble cake
As a group effort, you will also learn to bake a whole marble cake using step-by-step instructions and with close guidance by our instructors.
NOTE: You will individually bake Swiss Roll & Tapak Kuda, and group-bake Marble cake.
* On completion, students will receive a Certificate of Achievement.
* This class is a full hands-on baking class. You will be on your feet most of the time, so we strongly suggest you wear comfortable, closed-toe shoes.